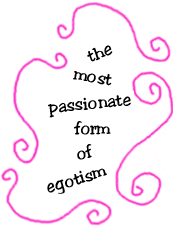 Q Dear Miss Abigail:
I have been with this young lady for almost two years. Lately, we haven't been getting along and often disagree with each other. We are now finding out that we are two totally different people. Yet, we still love each other very much. And I have a problem with insecurity and jealousness. What do I do?
Daniel
A Dear Daniel:
Jealousy has no business in a loving relationship! Are you sure you are in love? Author Edward Howard Griggs, who wroteFriendship, Love and Marriage in 1915, might be able to help you figure this out.
1915: Jealousy


Love and jealousy are mutually exclusive: where the one is, to that extent, generally speaking, the other is not. Jealousy springs from the old notion of women as property, and while it may wear the mask of love, it is really love's opposite. Amiel says: 'Jealousy is a terrible thing. It resembles love, only it is precisely love's contrary. Instead of wishing for the welfare of the object loved, it desires to dependence of that object upon itself and its own triumph. Love is the forgetfulness of self; jealousy is the most passionate form of egotism, the glorification of a despotic, exacting, and vain ego, which can neither forget nor subordinate itself. The contrast is perfect . . . .
Jealousy must be abrogated, and mutual freedom and respect for personality be accorded. An attitude of jealous ownership puts the premium on evasion and deceit, while love that respects personality invites frankness and encourages loyalty.

Source: Griggs, Edward Howard. Friendship, Love and Marriage. New York: B. W. Huebsch, 1915.
~ pp. 67-68~