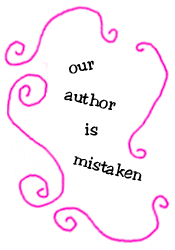 Q Dear Miss Abigail:
How do I stay in a relationship? I always seem to get bored or frustrated with the person I'm seeing so I break up with them!!!
Signed,
Sick of dumping!
A Dear Sick of Dumping:
This little excerpt is from William J. Robinson's Sexual Problems of To-Day (with "today" being 1921, of course). According to the cover page of this book, the author's credentials at that time were as follows:
President American Society of Medical Sociology, President Northern Medical Society of the City of New York, Editor of The American Journal of Urology and of The Critic and Guide, Ex-President Berlin Anglo-American Medical Society, Member American Medical Editors' Association, American Medical Association, Fellow New York Academy of Medicine, New York State Medical Society, Medical Society of the County of New York, Harlem Medical Association, Society Moral and Sanitary Prophylaxis, etc., etc.
I think we can trust him. Anyone with that much experience just has to know a little something about relationships, don't you agree?
1921: The Duration of Our Passions

'La durée de nos passions ne dépend pas plus de nous que la durée de notre vie' ~ The duration of our passions no more depends upon ourselves than does the duration of our life. So says La Rochefoucauld. But our author is mistaken. For the duration of our lives does to a great extent depend upon ourselves. Under strict hygienic living and by avoiding foolhardy dangers, we can prolong our life considerably. By excesses, dissipation and carelessness we can shorten it. And so with our passions, by which the author means love. With careful solicitude love can be made to last a lifetime; under brutal manipulation, it will soon wither and die. For Love is a tender plant requiring loving care.

Source: Robinson, William J. Sexual Problems of To-day. New York: Truth Publishing Company, 1921.
~ p. 297 ~