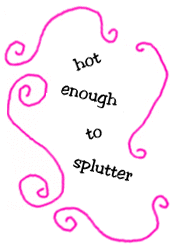 I'm a bit obsessed with cleaning lately, can you tell? It might have something to do with the recent installation of a sump pump in my basement apartment. Let's just say that jackhammers create quite a bit of dust, hence my interest in this subject. Elizabeth Craig offers this bit of advice in her 1000 Household Hints. I don't know about you, but I am quite pleased that times have changed, at least when it comes to laundry.
1947: Laundry, at Home.

To soak. ~ Soak cotton and linen articles in lukewarm soapy water, or in cold water with borax ~ 2 tablespoons to the gallon. Soak handkerchiefs separately. Do not soak coloured or woollen articles.
To wash. ~ Wring out the clothes from the soaking water. Wash with plenty of hot soapy water made with shredded washing soap, soap flakes or jelly. Use two lots if necessary. Rub dirty clothes gently on a wash board with your hand or a nail brush. Do not rub silks, rayons, and woollens. Use only mild soap for them, and do not put them in very hot water.
To rinse. ~ Soften hard rinsing water with borax. Repeat warm rinses till the water is clear, and add a little glue to the last water for white cottons and linens.
To dry. ~ Dry out of doors when possible, but do not put silks and woollens in the sun or too near the fire. Hang white cottons and linens in the sun to bleach. Dry coloured articles in the shade, inside out.
To starch. ~ The heavier and wetter the material, the more starch you need, and if you wring with a wringer you need thicker starch than if you work by hand. Starch articles inside out, using hot starch for white things and cold tinted starch for coloured ones. Use blue to tint blue, cochineal for pink, coffee or tea for brown, and a vegetable dye for green. To mix starch ~ make a smooth paste with starch and cold water, using a wooden spoon, then add boiling water till the starch is clear.
To mangle. ~ Leave clothes till quite dry, then sprinkle them evenly. Fold and roll up, and leave them for an hour before mangling or ironing. Pull garments into shape and put them evenly between the rollers, protecting any buttons.
To iron. ~ The iron should be hot enough to splutter when touched with a wet finger, and you should iron as quickly as possible, continuing till the material is dry. To iron a garment, first go over all parts that hang off the board, then iron the centre. To bring out a pattern or monogram, iron on the wrong side over a thick pad. Have a very hot iron for starched articles and a moderate one for silks and woollens. Press damp knitted goods between Turkish towels.
To air. ~ If you have no heated linen cupboard, hang straight, folded articles on a clothes horse, and garments with sleeves on hangers to air in the sun or near the fire.

Source: Craig, Elizabeth. 1000 Household Hints. London: Collins Clear-Type Press, 1947.
~ pp. 43-44 ~