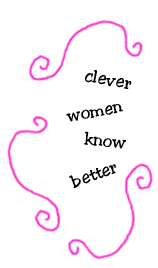 Q Dear Miss Abigail:
My problem is my fiancé. I love him dearly but it seems that his work colleagues feel quite differently. This all came out on a recent training weekend when they were all a bit worse for wear. His job means everything to him and he is good at it, so I don't know why everyone seems to dislike him so avidly. This is making his life a misery as he feels out of place in his workplace. He would hit the roof if I tried to talk to his colleagues about it so how can I help him to be liked? I have seen him in his work environment and he doesn't act in a bad way to other people so I don't understand why they are to him. Any ideas would be appreciated.
Signed,
Cate
A Dear Cate:
This sounds like a job for Mrs. Dale Carnegie. She wrote a handy book in 1953 called How to Help Your Husband Get Ahead. You remember her husband, don't you? Mr. Dale Carnegie? Anyway, her book was written for wives but seems quite appropriate for your situation. This piece comes from a chapter titled "Three Ways to Make Him Popular." She talks of "making him lovable" and "touching the chords that bring out his best," but I thought I'd focus on displaying his talents. Looks like it's time to throw a party!
1953: We Can Display His Talents

Some women think that the way to show off their husbands is to show off themselves ~ in a mink coat, if possible. Clever women know better.
A young matron once confided to me that she wanted to learn how to tell funny stories effectively, so as to impress her husband's friends. I had a time convincing this girl that she would do much better to let her husband tell the stories. There are few spectacles sillier than the average woman trying to tell a joke ~ unless it's a woman straining to hold the spotlight while her husband twiddles his thumbs in a corner.
The easiest way to pleasantly highlight a husband is to plan our home entertaining around any particular talents he possesses if these talents give pleasure to others. The daily business routing rarely offers opportunity for displaying a man's off-beat accomplishments ~ but parties are the perfect background.

Source: Carnegie, Mrs. Dale (Dorothy). How to Help Your Husband Get Ahead in His Social and Business Life. New York: Greystone Press, 1953.
~ pp. 213-14 ~