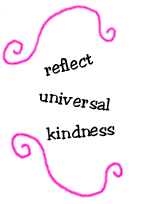 [Note to Readers: This was obviously written just after 9/11…] No joking around this week, dear friends. As the helicopters pass over my Washington, D.C., home just blocks from the Capitol, I think endlessly of the friends and family and strangers touched by the horrible tragedy that was September 11. I struggled tonight to find an appropriate quote and still don't know if this is the right one, but it's a start. This simple selection is from Arthur Gould and E. E. and M. A. Dodson's book titled How to Obtain Your Desires.
1923: Things I Must Do To-day

I must guard from danger through affection.
I must be strong and energetic.
Whatever I do to-day must be vital.
I must reflect universal kindness.
I must concentrate my energy, and direct it into the right channels.
I must keep my mental windows open to the sky.
I must receive nothing but good from all the world, that I may give back nothing but good to all the world.

Source: Gould, Arthur and E. E. and M. A. Dodson. How to Obtain Your Desires: Positive Thoughts Attract Success. Chicago: Advanced Thought Publishing, 1923.
~ p. 47 ~