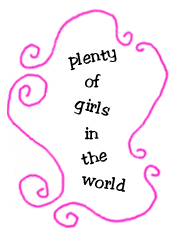 Q Dear Miss Abigail:
I am roommates with a woman that I am madly in love with. The problem is that she is dating a man that I have been friends with for awhile (although we've known each other longer than either of us has known him). Is it wrong for me to want them to breakup so that I could date her?
Signed,
Joshua
A Dear Joshua:
While I'm not sure you're ready to take Dr. Ellis's suggestion and tell your mutual friend that you have a thing for his girl (and remember, no matter how much you love her, she is with him right now), the rest of this may give you some guidance.It's from Sex and the Single Man, which came out in 1963, cashing in, I'm sure, on the sucess of Helen Gurley Brown's groundbreaking Sex and the Single Girl.
1963: Sexual Ethics

It is not only toward your girlfriend that you should have an ethical code; but also toward other individuals who may be involved with you in your sex-love affairs. Thus, you normally will find it inadvisable to date your best friend's girl; or a girl who is going with your roommate; and sometimes even your sister's close girlfriend. It is not that such relationships cannot ever work out; for occasionally, they can. But your best friend or your roommate or your sister is likely to be quite jealous of, or otherwise embarrassed or disturbed about, your getting sexually involved with his or her intimate friends; and therefore, usually, you do not do anything to jeopardize your relationship with the one who may be embarrassed.
After all, there are plenty of girls in the world; and it should consequently be fairly easy for you to forego sex activities with your best friend's wife or girl. Of course, if the girl in question really is outstanding, and if she is so keen on you that she is willing to risk the loss of her husband or her boyfriend, then it may sometimes be worth your while to gain a wonderful relationship with her. Even then, it is normally ethical for you to do so in an aboveboard manner: to let your friend know, for example, that you are interested in his wife or girl, and not merely make passes at her behind his back.

Source: Ellis, Albert. Sex and the Single Man. New York: Lyle Stuart, 1963.
~ p. 80 ~