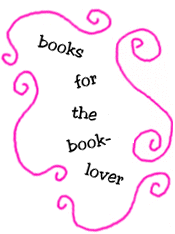 Perfect for this time of year, this selection is dedicated to my dear, sweet mother, recently shocked by the words of a rather difficult relative:
"The squirrel nut dish is cute. It's about the fifth one like it I've received. I think everyone in the family has hit me with that one once. We sold about 3 of them at the flea market last year. Yours is a little different . . . Keep sending stupid gifts if you want to. I'll just send you a card next year. Ho Ho Ho."
Let's just say that Miss Abigail is not too pleased with this rude response. It sounds like a wonderful squirrel dish, don't you think? I believe we can all learn a little (some more than others) from Lillian Eichler, author of the 1924 etiquette book that shared this advice.
1924: Gifts at Christmas-time

There are two distinct kinds of gifts ~ duty gifts and pleasure gifts. When a distant relative sends an invitation to his or her wedding, we send a gift because we feel that we are expected to do so. But when Christmas time draws near and there's a hint of fir trees in the air, we think of a wonderful friend far away we'd like to see, or a jolly neighbour around the corner, or a business acquaintance who has been kind. And the gifts we pack tenderly with our own hands are ~ pleasure gifts.
For the woman who likes pretty things for her room, we suggest a handsome perfume bottle, and handkerchief box, a painted glass powder jar. Books for the book-lover, lamps for the home-lover, flowers and garden tools for the nature-lover! Make your gift suit the person for whom it is intended, add a bit of holly to carry the breath of the Christmas spirit, and send it so that it arrives on Christmas morning.
One writer on Christmas and Christmas gifts says:
'The spirit of Christmas is better expressed by fifty inexpensive gifts that include people who might be forgotten than by doing one's Christmas duty by means of a diamond bracelet and a set of expensive studs to a few people who could just as well afford to do without them. Besides this, the chief object of Christmas presents is to express the spirit of good will and hospitality which goes with the season, and there is more fun in the distribution of a greater number of little gifts than in the solemn presentation of two or three.'
Little travelling clocks, bridge sets, tennis rackets, gloves, fitted bags, books, collar boxes, work baskets, powder jars, boudoir dolls, writing sets ~ all these make ideal Christmas gifts. Make the gift suit the person for whom it is intended. A Mah Jongg set will not excite the little cousin who goes to business and has no time to learn the game; nor will a book of poetry please the flippant young débutante as much as a rather daring 'best seller' will.
'For the children,' says Eleanor O'Malley, 'there is no substitute for Christmas toys, and little Willie will grow up with a hard corner in his heart for the person who greets him on Christmas morning with a smart new sailor suit or a strong pair of shoes. Though we may hazard a wild guess at the preferences of adults, we cannot possibly act on less than exact knowledge of the wishes of little ones. Even an expensive tricycle may prove a barren gift for a little fellow who was hoping against hope for a fifty-cent boat to sail on the lake, and the person who has not ingenuity enough to discover by means of letters to Santa Claus what is wanted in the nursery would better give up hope of trying to make a pleasant gift to the children.'
Source: Eichler, Lillian. The New Book of Etiquette. Garden City, N.Y.: Garden City Publishing Co., 1924.
~ pp. 78-80 ~