Trying to figure out what to get that hard-to-shop-for relative? Welcome to the third annual collection of gift ideas, carefully selected from my collection of books. I do hope these ideas will help you in your quest for gift happiness. And now, onto the show!
Mother always loves a sharp knife. How about a new one this year? She'll love you forever.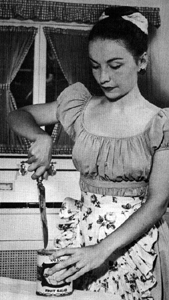 Is your pop always loosing his pipes? Here's a handy gift that you can make yourself.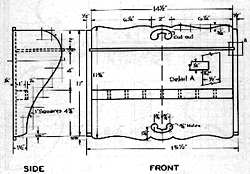 Any active boy would enjoy some sports equipment such as a bat or a ball. Just make sure that Johnnie knows about traffic safety before you send him out to play after Christmas dinner is done!

I hear rock n' roll records are the hot new item for young ladies in the family. Don't worry, mom ~ those crazy lyrics won't corrupt her. She just wants to dance!

Grandpop will absolutely delight in a new bedpan. How could he not enjoy such a thoughtful gift?
Knife Source: Pace, Dorothy. The Complete Home Encyclopedia. New York: Caxton House, 1947.
~ p. 350 ~
Shelf and Pipe Rack Source: Humphrey, Henry, ed. Woman's Home Companion Household Book.
Garden City, N.J.: Doubleday & Company, Inc., 1948.
~ p. 528 ~
Sports Source: Evans, William A. Everyday Safety. Chicago: Lyons and Carnahan, 1952.
~ p. 110 ~
Records Source: Daggert, Nancy. Personal Beauty and Charm. New York: The Homemaker's Encyclopedia, 1952.
~ p. 194 ~
Bedpan Source: Trott, Lona L. Red Cross Home Nursing. Philadelphia: Blakiston Company, 1942.
~ p. 320 ~