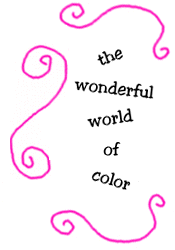 Couches. You don't think too much about them until a really gigantic one shows up on your doorstep. This happened to my friend Deborah recently. A birthday present to herself, the new furniture was overwhelming. I suggested that to fully appreciate it she needed to embrace the couch, become one with the couch ~ or in other words, get a blanket, lie down, and take a long nap.
I hear this helped, but to assist her and others faced with the perils of decorating a room here are some words of wisdom from none other than Barbara Taylor Bradford in Easy Steps to Successful Decorating. Now I wonder if Deborah's couch will match the fabulous orange and yellow color schemes that appear throughout this book?
1971: Basics of a Beautiful Room

I truly believe that you can turn any room in your home into a beautiful setting for relaxation and enjoyment. All it requires on your part is a real desire to do this, plus a little decorating know-how, which I feel sure this book will give you.
When you look at the room about to be born, consider your aims and what you want the finished result to be. In essence, it should be a welcoming room, where your family and friends feel at their best ~ relaxed, stimulated, comfortable and truly at ease among attractive furnishings. The true measure of your success as a decorator will be apparent when you see your family and friends enjoying the room from every level….
[It is] important to consider some basic elements that contribute toward a beautiful room at all times. In combination, they provide the ultimate finished effect. They are:
1. Space. It is important to utilize this to the fullest. Preplanning will enable you to do this and avoid either an empty or a cluttered look.
2. Scale. Every piece of furniture should be related in size to the others and also compatible with the dimensions of the room. This careful balancing of scale ensures a smooth look in the room.
3. Furniture Arrangements. Each grouping must add to the room's visual beauty and function perfectly for the occupants.
4. Lighting. All fixtures should be carefully distributed to properly highlight furnishings, provide visual comfort and create a pleasing atmosphere.
5. Color. This must be carefully selected and used correctly to create the mood you desire and integrate all the other elements into a cohesive whole.
6. Harmony. Fabrics, floor coverings, wall covering, woods and all other textures should be selectively chosen both to match and to contrast with one another. Proper keying of these materials produces a harmonious look.
This, then, has been your introduction to decorating. In fact, you might think of it as the beginning of your adventure in the wonderful world of color, design and home furnishing. And decorating a home is an adventure, one to be embarked upon with enthusiasm and love. For after all, you are setting out to create beautiful surroundings for those you love.

Source: Bradford, Barbara Taylor. Easy Steps to Successful Decorating. New York: Simon and Schuster,1971.
~ pp. 216-18 ~