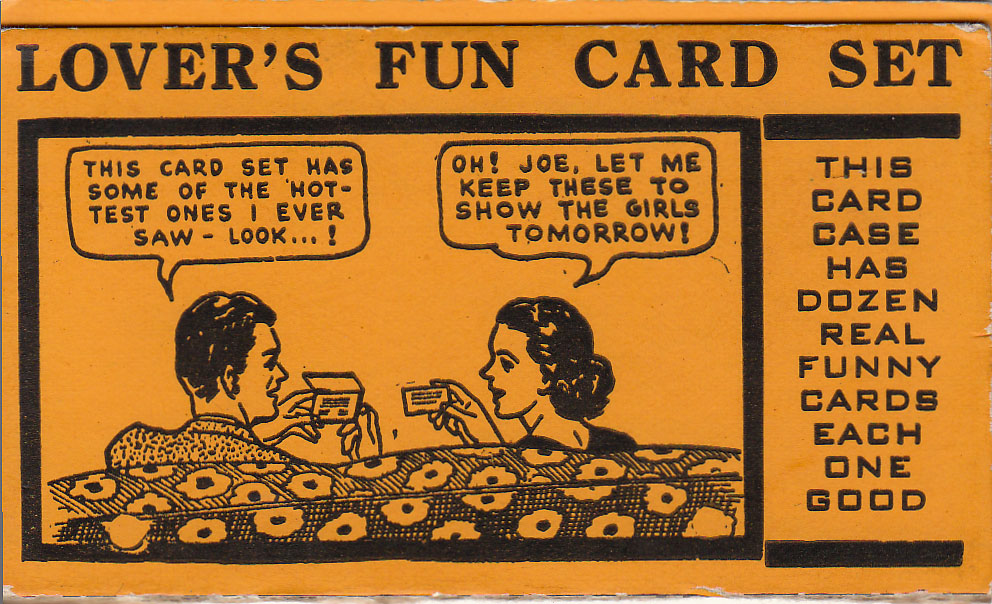 It's February, and you know what that means – Valentine's Day! Which is super fantastic if you have a mate in your life. Of course, if you are still looking for — or on a break from — love, it can be a bit of a downer what with all that mushy red heart stuff happening all around you.
Never fear, Miss Abigail is here to help! All this month, I'll be featuring advice for the lovelorn, advice for those in love, and those looking for love. I'll highlight some of my favorite posts about love and heartbreak, the joys of being single, and the joys of making out.
As a special treat, I'm going to share with you something I forgot I had in my collection, until I found them on my bookshelf the other day. It's the Lover's Fun Card Set. "This card case has dozen real funny cards each one good" says the cover, so it's bound to bring you some chuckles this month. I'm not sure of the date, so we'll just have to go with "classic." I'll post the first one this weekend.
And if you haven't picked up my book Miss Abigail's Guide to Dating, Mating, and Marriage yet, February would be a great time to do it, don't you agree?