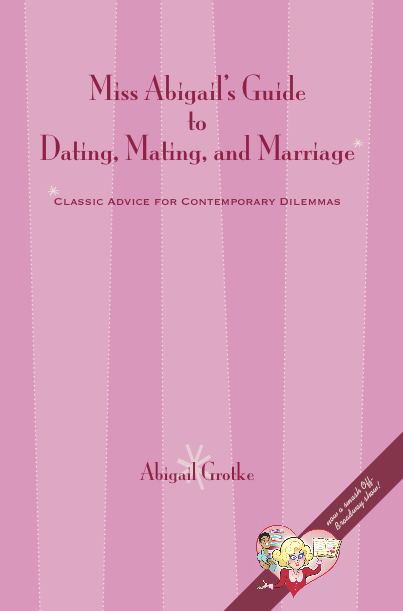 The second edition of Miss Abigail's Guide to Dating, Mating, and Marriage has gone to press! I should be getting a proof soon and then copies will be available for sale later this month. It's a reprint of the first edition (which went out of print earlier this summer).
Many thanks to Nina Tovish for her fun cover design, and to Linda and Jim Salisbury  at Tabby House for their editing and publishing guidance during the last few months! And to GlenHanson.com for use of the show art on the cover.
If you're interested in ordering copies, please contact me directly ~ it might be a few weeks before they show up in Amazon.