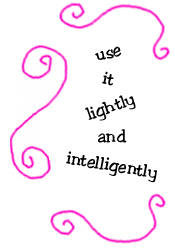 I really wish I had read Personal Beauty and Charm when I was a teenager. To think that I've had so many wasted years without the wonderful world of perfume. Oh, the horror!
1952: How to Start Using Perfume

Part of a young girl's training in being lovely is the use and care of perfume. A good habit-forming team among her birthday array at about thirteen or fourteen could be her own bottle of toilet water and another, smaller bottle of the same scent, in true perfume. Her toilet water should be complete with atomizer ~ and a lesson or two ~ to be sprayed on her hair, her skin, her underthings, and even mixed with the rinse water after her home shampoo.
Her perfume, she will learn, is the accent, used strategically like her lipstick and her jewelry ~ never loaded on, but always there to be noticed and to attract. And as an accent she will learn to use it lightly and intelligently. She will learn to spray it on, about the face and shoulders, lightly on the hair and on the wrists . . . she will learn the delight of perfume applied to the hem of a dancing dress, to the lining of a coat. Most important of all she will learn the charm and beauty of living graciously, for remembering to surround herself with delicate fragrance is remembering to add pleasure to life.

Source: Daggert, Nancy. Personal Beauty and Charm. New York: The Homemaker's Encyclopedia, 1952.
~ p. 477 ~