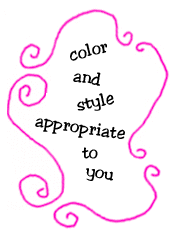 I don't know why exactly, but as soon as the cooler weather hits town, I always feel the need for a whole new wardrobe. Must be jealousy ~ I see all those kids in their new school clothes and yearn for a fresh outfit and a new notebook.
The following advice came in handy when my friend Liz and I visited an outlet mall this afternoon. It's from Volume II of Lovely Ladies: The Art of Being a Woman by Dare Frances. Perhaps you'll find it useful as well.
1929: Wise Purchases and Wardrobe Economy

What woman is not interested in wardrobe economy? Inborn in almost every human heart is the desire to get the most for the money we spend, whether this be a matter of necessity or not. However ample be your checkbook, the more value you get from what you spend, the more you can spend.
Wise purchases are the very thing. The little mother, possibly raising a sizable family on a very small income, with the house to be paid for, the children's schooling, and the car to be bought if possible, has a perfectly natural desire to appear at her best. And when she does purchase something it must be the very wisest purchase she can possible make.
Business women, for a different reason, must be wise in their purchases. Their reason is mostly one of time ~ the lack of time in which to shop. Therefore, their purchases must be good and have some lasting, economical merit.
A wise clothing purchase is the garment that you select in color and style appropriate to you as an individual and one that fits into the rest of your wardrobe, without necessitating, consequently, an entirely new set of accessories. A lovely lady must know what she wants and why. If you depend upon a saleswoman's advice you may expect to be dressed according to the saleswoman's taste. Not that her taste may not be excellent, as she has an opportunity to study the mode trends that you have not. But too often even the fairest-minded saleswomen are intent upon 'turning over stock' or 'getting rid of deadheads.'

Source: Dare, Frances. Lovely Ladies: The Art of Being a Woman, Vol. II. Garden City, N.Y.: Doubleday, Doran & Company, 1929.
~ pp. 469-470 ~