Something a little different for the holidays ~ with the help of my books, I've come up with some fabulous gift ideas for the whole family. I don't want you all to panic in these last hours of perfect-present hunting.
You'll notice that the pictures are from the books (a variety of decades are represented here) but of course the captions are my own brilliant creation. Begin the tour with a quick click on the header below. Enjoy!
This lovely hat would be a welcome gift for mothers everywhere.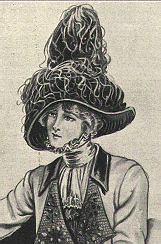 If father is tired of carrying the family around, you might consider chipping in for a new car, a motorcycle, or perhaps a simple go cart ~ anything to ease his back pain.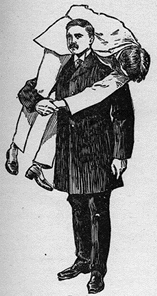 Any son who aspires to be like the talented Pat Boone would just love a musical instrument.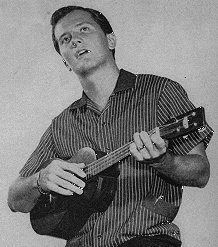 If sis has bought into this recent "long pants" craze, she probably could use some new undies.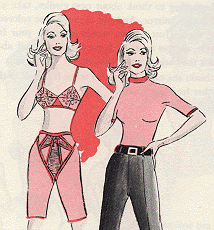 Forget Beanie Babies! Kids of all ages will love these alternative collectibles.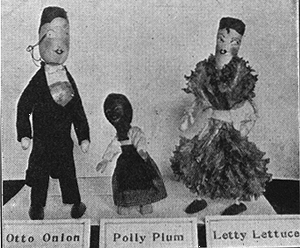 Here's another idea for the young ones ~ boots!
With a little imagination, children can enjoy hours of fun.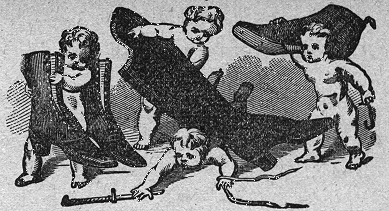 And lastly, a gift that can be enjoyed by all ~ the bed hammock.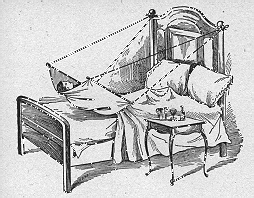 Hat Source: Various. Every Woman's Encyclopedia. London, England: n.p., 
ca. 1912
.
~ p. 5261 ~
Man Carrying Child Source: Metropolitan Life Insurance Company. A Friend in Need is a Friend Indeed: Health Hints for the Home. New York: Metropolitan Life Insurance Company, 
1898
.
~ p. 23 ~
Guitar Source: Boone, Pat. 
'Twixt Twelve and Twenty: Pat talks to Teenagers
. Engelwood Cliffs, N.J.: Prentice-Hall, Inc., 
1958
.
~ p. 104 ~
Underwear Source: Tolman, Ruth.
Charm and Poise for Getting Ahead. B
ronx, NY: Milady Publishing Corporation, 
1969
.
~ p. 148 ~
Vegetable Doll Source: Matthews, Mary Lockwood. 
Elementary Home Economics
. Boston: Little, Brown, and Company,
1925
.
~ p. 209 ~
Boots Source: Jefferis, Prof. B. G. 
The Household Guide, or Domestic Cyclopedia
. Atlanta, Ga.: J. L. Nichols & Co., 
1902
.
~ p. 394 ~
Bed Hammock Source: Jefferis, Prof. B. G. The Household Guide, or Domestic Cyclopedia. Atlanta, Ga.: J. L. Nichols & Co., 1902.
~ p. 203 ~